It all began in a small welding shop with a reputation for excellence. When a customer asked for a simple bi-fold door, we produced it. Word quickly spread about the quality work done by a local family. As more and more people stopped by to get a price on a door of their own, a company was born. And with it re-awakened a spirit of inventiveness that goes back generations and continues into the future. Whatever your hydraulic door needs, we've got the resources to match your specs.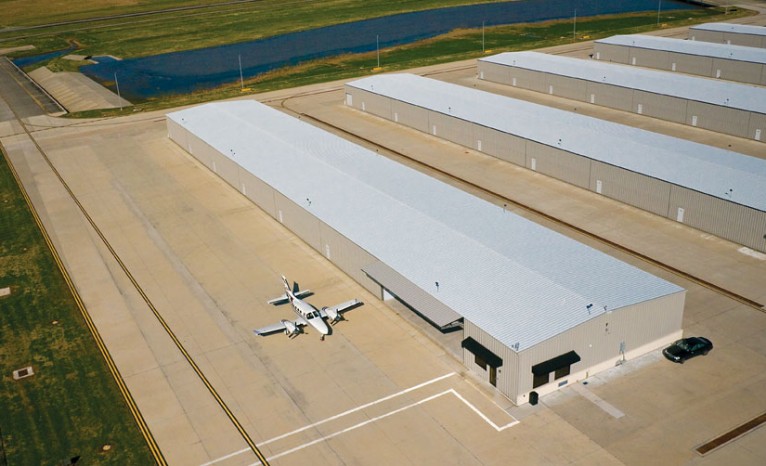 Our History
1977: Our first door was manufactured as a special order
1986: Higher clearance bi-fold door patented
1989: Auto latching system patented
2003: Single location locking system patented
2007: Hydraulic bi-fold door opener patented
2010: Single panel door sensing package patent pending
Protect Your Investment with the Hi-Fold AdvantageTM
---
Experience the five C's of the Hi-Fold Advantage and discover how our patented features, premium workmanship, and outstanding customer service work together to secure your buildings and preserve your way of life.
Cutting Edge
We put as much time into innovation as we do our service. And we've got the patents to prove it. Our customers' needs drive us to constantly engineer better and better solutions with each custom door installed.
Custom
We love the challenge each new door brings. Whatever your project, we can build it custom for you with the features you want. Design, form, function and control. The possibilities are endless.
Common Sense
We listen to our customers and produce what they want and need. No more. And never less.
Courteous
At Hi-Fold Doors, we never forget our beginning in a rural Midwest garage. Although we now distribute worldwide, we've remained small enough to give you personal service from inquiry to installation. No runaround. Just hands-on service and availability.
Complete
We do as much work as we can at the factory, so your custom-made door comes complete and ready to install. And our warranty is comprehensive as well. No hidden clauses, no exclusions. 100% guaranteed.